Shedding My Old and Judgemental Self with Heart-Centered Living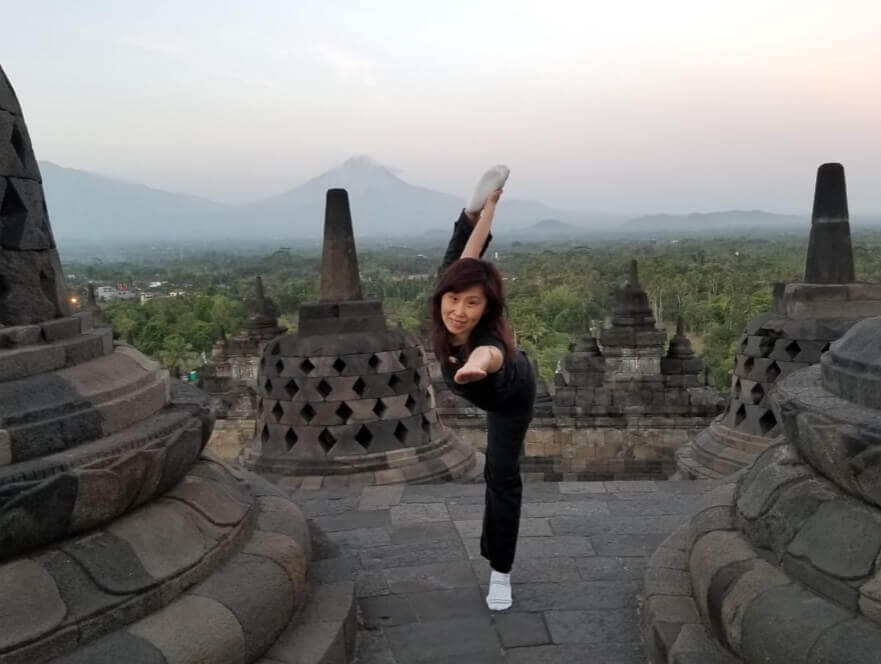 Over twenty years ago, due to a personal situation, I started my spiritual journey and self-development. I stumbled upon many different modalities and even had my own healing practice and taught meditation classes. However, deep down inside I was restless. My negative patterns kept repeating and I felt like I was living in an endless loop. I was also highly stressed as I was a competitive dance professional who owned my own studio business.
2011 was a pivotal year. December 30th of 2011 is a day I recall so vividly. In the morning, I had a spiritual discussion with an acquaintance. I decided to close my studio. That night I decided to take a night off from my 365 days studio operation and wanted to do something different. I stumbled across an Open Heart Meditation and Reiki Tummo Meetup in San Francisco.
"
I walked in there, and the new book of my life began
"
I started to live a Heart-Centered Life. Instead of using my knowledge and past experiences to make decisions moment by moment, I started to trust and rely on my Heart Guidance. Over the course of over eight years, I relocated a couple of times and traveled to many places sharing Open Heart Meditation, Reiki Tummo, and Secrets of Natural Walking from Natural Way of Living.
All three modalities were founded by Master Irmansyah Effendi, MSc. I have attended retreats and various workshops which have all helped me open and deepen my spiritual heart connection to the Divine Creator.
"By opening my heart, I learned to trust and surrender my own priorities and loved ones to the Divine Creator"
When my father had a massive heart attack, I went back to Hong Kong, thinking to myself this would be the last time I would see him. I went to the hospital straight from Hong Kong airport after I landed. I asked the hospital staff for permission to channel Reiki Tummo. I was also doing Open Heart Meditation and praying to surrender my father to the Divine Creator to let happen whatever was according to His Plan.
I witnessed the miracle of my father's recovery as the prognosis at first was quite grim. My mother became a Reiki Tummo practitioner so that she could channel Divine Energy to my father daily and they would practice Open Heart Meditation. It helped my father live for over two more joyful years.
My own transformation was also quite remarkable. I started to shed much of my old judgmental and impatient self. Instead, I would experience continuous joy, peace, calmness and gratitude. Every moment I would listen to that heart guidance: where should I be, what should I do, who should I meet and be with, when do I need to do something? Even during grocery shopping, I would rely on my heart guidance on what to purchase. It's quite a profound and transformational way of living.
My earthly life has come into greater balance and I am experiencing an abundance of resources. Everything truly is taken care of whenever I can simply be relaxed and happy, prioritizing being Loved by the Divine Creator. Whenever I would experience any challenging situation, I would touch my heart and smile and, at that moment, express my gratitude for the opportunity to trust and surrender more to the Divine Creator and to receive blessings of guidance.
Recently I had a health situation that an ultrasound showed a cyst on my left ovary. I did not panic. Instead, I decided to wholeheartedly practice Secrets of Natural Walking, do daily Open Heart Prayers and Reiki Tummo healing. Within three months the latest Ultrasound showed the cyst had disappeared. I truly believe and could feel with my own heart that if I could simply be joyful, grateful and trust in surrendering everything, I would be taken care of. I am now in one of the most blessed stages of my life.
Working at a beautiful dance studio, I am always surrounded by a team of wonderful professionals, helping our students not only master dancing but also open their hearts by introducing them to Open Heart Meditation, Reiki Tummo and Secrets of Natural Walking.
I would highly recommend everyone to give Open Heart Meditation, Reiki Tummo, or Secrets of Natural Walking a try.
Written by:
Laura Fan
Manager at Arthur Murray Dance Centers Red Bank NJ & Dance Coach
New Jersey, United States

Instagram : @lfan18