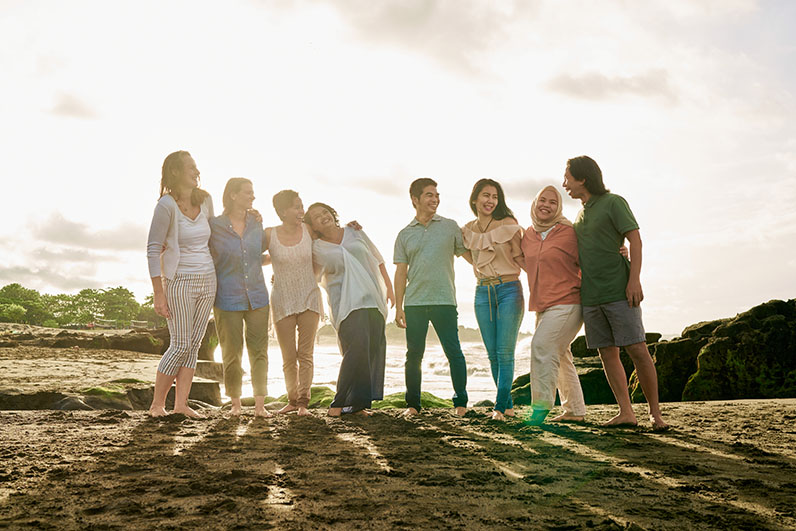 When you hear about self-care, you think of a way of taking care of yourself and your well-being, but if you think about it, who else can perfectly take care of you other than our Creator, our source? The one who perfectly knows you the most and can fulfill every single one of our needs in a blink of an eye. This has been my biggest realization in my self-care journey, from the day when I started working in the beauty industry until now. As a beauty entrepreneur and self-care brand owner who is on the path of the heart and has gone through sickness. I have overcome important health challenges by relying on the only thing that knows the real truth about our bodies, the spiritual heart (a non-physical heart that's located in the middle of our chest). 
Many people think that self-care is a matter of self-love or a continuous effort to make ourselves perfect, sometimes mistaken as self-love. However, in my experience, the best self-care happens when we are "selfless". What I mean by "selfless" is to do the best at all times both in our daily life and in relying on our Creator's unconditional Love for us. The second part is something that is often overlooked. It is important for us to rely on The Creator's unconditional Love to take care of our physical and mental health, while always surrendering the results. This way The Creator can take care of us in the most beautiful and perfect way. 
I have done a lot of research in the past few years in order to understand the best way to take care of my health and body, to be in the best shape possible.  Despite that I was, in fact, without even knowing it, slowly falling sick because my effort has limitations and I ended up depriving my body of all the best things that my heart was asking me to give to my body. It's a fact that we humans tend to rely on our own knowledge, habits, and concepts, which are indeed very important, especially when you need to operate in daily life to fulfill all the learned requirements to be happy and healthy :
Go to the gym every day.

Eat fruits and veggies.

Avoid too many carbs.

Don't smoke.

Don't drink.

Always do your best to avoid fast food and be the best version of yourself.
I survived on THIS regimen for a while, applying everything I had learned online and in books. I tried different diets that are claimed everywhere online to be the healthiest.  Despite being disciplined, eventually, my body and mental health completely shut down. Ordinarily, this regimen will deliver success, but if finding happiness and staying healthy was simply a recipe then more people would do it. So in my case, I ended up facing a lot of physical and emotional symptoms that were extremely scary and paralyzing. When I was going through those uncomfortable days and trying to find help in the medical field, no one UNDERSTOOD what I was going through, and I felt alone in the most challenging time of my life. 
That was until I realized that if our Creator, who knows us perfectly, created us, then for sure, He knows precisely what we need to heal, and overcome even the most significant health challenges. Hence, through the heart, I started to ask for guidance. As all my concepts and limitations regarding health, food, and self-care were fading away, I began to receive help and guidance about what my body, mind, mental, and whole self needed to heal and be brought back to life! Meanwhile, I was also shown through the heart that, whatever you want to do to take care of yourself, needs to come out from a feeling of gratitude to the Creator. Gratitude for His incredible gifts of Love, our physical body, and mental abilities to walk on the path of life. 
In this attitude, I was happily guided by my spiritual heart to pick the right health professionals and the right friends, family members, environment, and surroundings to overcome my health issues. The most important thing for me to remember, during the difficult days, was that I was being loved and protected every step of the way by the Creator's unconditional love. 
Shortly after this beautiful realization, I was diagnosed with heavy metal poisoning and could finally receive treatments for my body to start healing and recovering. At the same time, I was also guided by the heart to adjust my diet in a way that I would have never thought would be good if I had relied on the information available on most websites and books that I had consulted beforehand. As a result, after only a few months, I started to feel better than I had ever felt before, not just in my body but also in my mind and heart. 
Even though today I am still not 100% recovered from the physical & emotional symptoms, my condition has really improved and I feel unconditionally grateful that I had the chance to go through illness with the guidance of the spiritual heart and surrounded by the heart community who was always there when there were difficult times. Throughout this whole experience, my relationship with the Creator had become much more real and beautiful, with a sense of love and gratitude that I may not have experienced if I had not been through those important challenges. There are still ups and downs, but those are only more opportunities to remember that my heart knows the truth about my physical condition and I can be guided by simply relying on our Creator's unconditional love. What we can learn about ourselves and our bodies' needs through the heart is just mind-blowing and beyond our limitations and expectations.
To everyone faced with health challenges and difficult times in their life, I would like to remind you that whatever you are going through, you are being loved and taken care of completely, every moment. The only question for us is: have we opened our hearts and ourselves to be loved and taken care of more and more completely?
Written by:
Pauline Pignault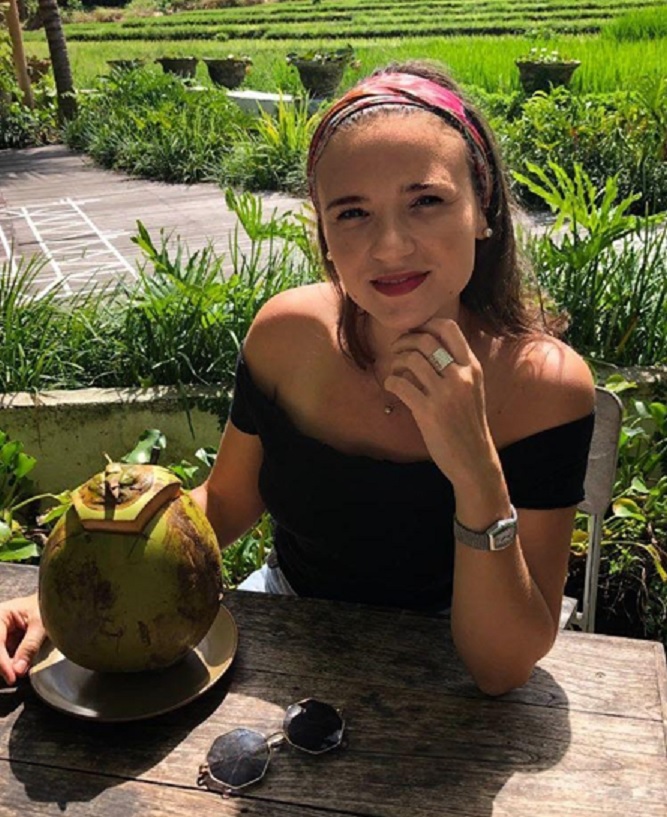 Pauline Pignault, a passionate beauty and self-care entrepreneur from France who has been running her own skincare and self-care business Mademoiselle Kelapa for 4 years, and before that in the luxury beauty and fashion brand, Chanel. She started practicing Reiki Tummo and Open Heart Meditation in 2018, and was first impressed when she realized her childhood food allergies were gone after 2 months of self-healing – this was how she started using the heart to take care of her health better.